Rethink the way
you

train and play
Stay ahead of the competition with a personal sports scientist on and off the field
Shop Now
IN-game GPS for

American Football
GPS tracking is a pivotal tool for American Football. Coaches and teams can now rely on the facts to see who's working the most efficiently and which players are the fittest for their starting positions. Players can use SPT's technology to assess their ability to perform and improve throughout the season. 
A winning solution for competitive teams
Use SPT GPS to analyse your players performance. Find out what your defensive end's burst off the line of scrimmage is, how effective your linebacker is to not only drop into coverage but also change direction, and gain insights to your overall team performance.
View Products
Clear, useful data
We developed our GPS platform with players and coaches in mind, so our take on sports science is presented with only the information you need to excel in the areas that matter.
View Demo
Team Quote
Buy Now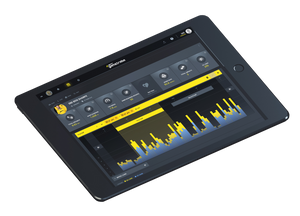 With the support of sponsors and the club SPT was purchased last December. We will use them for the preparation of the new season and in games to improve the players performance.

Especially distance covered, sprints and the intensity metrics are interesting for me in studying improvement. The data tracking on Gametraka and the mobile App is reliable and easy to use.
The SPT unit is incredible for amateur and elite athletes. Have used the device locally and internationally. The stats allowed me to fine tune my training and improve in vital areas. Great service from the team as well.
We have been working with SPT for a almost half a year to manage, evaluate and compare the running qualities of our players. We are very happy with the comfort of wearing the vests and units as well as with the visual realisation of the monitored data in Gametraka. We can really recommend the use of Sport Performance Tracking!
We have used SPT for almost a year and are very pleased. It is easy and efficient to
upload the team's performance data. Each player has their own app where they can monitor their own training.
The players feedback is that the SPT device is small and easy, making it comfortable to wear during workouts. The Gametraka system easily gives me the data I want in a simple way.
We have seen and tried different GPS systems and prefer SPT for the data it provides and its favourable price. It has become an important part of our training to control the load of each individual player.
SPT has helped us make one of our best seasons for many years.
It is an absolute privilege to use the SPT GPS for Griquas to track performance and manage load in what is a long season for our players. The GPS has provided some insight and trends on our players both individually and in a team context.
It has allowed us to monitor their every on field movement, impact and their capacities. It has guided us in how to individually and collectively come up with programs and systems to bring out the optimum performance of the Griquas. It has allowed us to take our game to a new level massively.
Using SPT GPS Units gave us a huge advantage on our competition and a big part of our premiership success.
It allowed us to work closely with our players on their running and work rate data, monitor work loads during games and training and set up healthy competition between our players which continually drove us to become what we believed to be the fittest and most durable team in the competition.
Tracking our players has taken our clubs professionalism to the next level and we highly recommend SPT if you are looking to take the next step.
We literally look at 2-3 metrics on a weekly basis and use those simple stats to make decisions for our players. It's simple really; based on what this player is required to do on the weekend (physically) has he/she done too little or too much during training? Without the ability to measure running stats, how on earth would a coach or athlete know whether they're doing too much or too little? SPT gives me, as a coach, the information I need to decide whether we're on track during the training week.
Being such an explosive sport, soccer players are placed under extreme pressure every time they take the field. SPT provides a program to objectively and accurately quantify training and game days at an individual and team level. This system is absolutely key to maximising athletic performance and minimising injury.
This is our second year using SPT as a vital training and measurement tool for our program on a daily basis. Not only can we track workload, intensity, mileage etc. to increase fitness and to monitor overtraining, we can use it during injury rehabilitation.
No longer do our athletes need to rely on their intrinsic feelings towards injury rehab, we have numbers to prove that they are back and fully fit again.
I 100% believe that without SPT we wouldn't have made the progress we have over the past 24 months and we are now looking forward to another great season!
In an effort to improve the quality of training, Alianza Petrolera acquired 25 units [of the SPT device]. This places the club at the forefront of technology in football training.
SPT is a fundamental tool in the training process since it allows us to monitor the daily workloads and thus control the individual impact of the training. The use of the device is very simple, with a very practical and intuitive software that services physical preparation and the prevention of injuries.
Currently being the first year of using GPS technology within the club we have seen a big improvement in match fitness, specifically during the closing stages of games. I put this down to a mixture of systemised programming and the accountability of the players to hit their GPS targets during training sessions thanks to the help of SPT. It is exciting to see the direction they are going with further technology enhancements to be made, and look forward to working with them in the future.
We capture two lots of data. The first lot we look at is how many kilometres [players] cover at training and after games. We use that data to work out whether we are giving the players too much load or not enough load and try to ensure optimal performance. One of the main reasons we use this data is for our FFA cup games. Sometimes we will play three games in seven days. We want to make sure we get our players' loading right so they are not at risk of injury for the next week. The other time we use the data is for the players' rehabilitation. We will take them through a 5-stage return-to-training protocol. We capture their data so we can make sure that by stage 5 (before they go back to play) they can cover that 5-6km mark they usually cover at training.
Our team invested in the GPS technology so we could effectively monitor the intensity and volume of our training sessions throughout the year. The technology allows us to optimize performance-training outcomes for both individuals and the team for the in-season, mid-season and off-season recovery period. For the demands of all field-based sports outdoors, SPT has been fantastic in providing us with simple parameters that are easily communicated to coaches and players alike.
Being able to use SPT's technology has enabled the Physiotherapists at Optimus Health to work closely with our Sports Science Team and help to reduce soft tissue injuries over the 2016/17 season. We have managed to use the GPS data to give feedback to coaches about important data and load variables, including acute-chronic ratios and flagging players when their loads are not in a 'sweet spot'.
We started working with SPT before the start of our 2016/17 football season. We have now been working with them for a full year and during this time, I can confirm that they have been nothing short of brilliant in supporting us at the Academy.
Derry City have been using SPT for nearly 2 years now. The units are lightweight yet durable and the GameTraka system is user-friendly. SPT has offered us great support and are constantly evolving, allowing us to have input into the system improvements.
The response from our student athletes was immediate. As soon as the conditioning group was finished, they all wanted to know their work output, distance and who sprinted the fastest. There is no more hiding behind "effort" because we will now be able to calculate effort. Maximizing effort is key to athletic success. Hopefully, utilizing SPT will allow us to identify specific players' work volume and how it may affect their work output. If a player work output peaks at the wrong time or is miss calculated, this could lead to injury.
The SPT GPS trackers are an excellent tool for measuring your top athletes against the rest of the players. Players can be held accountable for not giving maximum effort.
Psychologically, the players react positively when they turn their tracker on and go to work. They know they're being tracked so they give that little extra effort.
SPT GPS has definitely aided our team's development and took us up another level. It was also a great learning tool for the staff that aids in practice and game planning and decisions.