Blog
VAFA Teams Take Their 2019 Season To The Next Level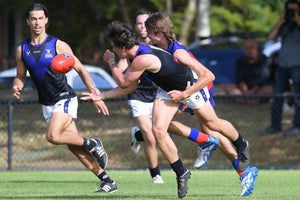 Victorian Amateur Football Association (VAFA) teams are back on the footy field in April. VAFA clubs are heating up their pre season practice intensity in order to be in top notch condition for round 1.
Teams such as Old Xavier, Old Scotch, Mazenod and many more utilise and level up with the power of SPT GPS technology. These teams measure each performance with the power of accuracy of GPS technology and see continual upward trends in their performance outputs
But, what is GPS technology and what can it do for your club?
SPT makes elite performance data and analytics available to semi-professional and amateur leagues. With the ability to track, Total Distance, Top Speed, Hard Running, Sprint Efforts, Impacts and Work Rate coaches and teams of all levels can pinpoint room for improvement and find whether players are best suited for their allocated positions.
This provides the ultimate advantage to any team harnessing the power of tracking tech. GPS implements a competitive edge that will push players to give their best performance every game, every training, because now there is no where to hide.
Simon Goosey, Head Coach of the Cranbourne Football Club, explains that he 'mainly looks at the total distance that his midfielders run and the Zone 6 metres that they gain' Simon confidently 'would recommend SPT to any football team, based on the fact that it is a great tool from an education point of view as well as giving the players a good understanding of where they need to be'.
SPT works with many AFL teams around Australia, so we are excited to see more VAFA teams tracking performance with SPT GPS.
To learn more on how your football team can utilise GPS technology, click here.