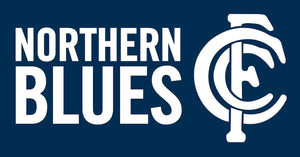 The SPT GPS units have been a valuable addition to the high performance program at the Northern Blues Football Club. The data attained from the GPS enable us to monitor training and match workloads for individuals within our playing group which help with decisions around player preparation and recovery.
The GameTraka software has proved to be beneficial during sessions to look at live data and make adjustments as necessary based on actual loads. Additionally, the players can make their own account and access their numbers as soon as data is uploaded, which gives them feedback on their physical performance.
The VSS platform gives a comprehensive analysis of the distances and speeds from each session and allows us to produce a customised report to be presented to coaches and players.
Overall, the SPT product is pivotal to our player monitoring and management.