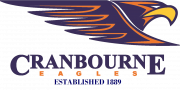 The Cranbourne FC in the South East Football Netball League have been using SPT GPS technology for the past three years to monitor and track player movement and intensity.
We have been using SPT on our midfielders to help them understand the high-end gut running that is required during their matches. We are able to compare their GPS results to those of a VFL midfielders, this helps the Cranbourne boys set high benchmarks which leads to an increase in performance. We mainly look at the total distance that our midfielders run and the Zone 6 metres that they gain.
I would recommend SPT to any football team based on the fact that it is a great tool from an education point of view and it gives the players a good understanding of where they need to be.