Blog
Introducing GameTraka 4 - A GPS Monitoring Platform Unlike Any Other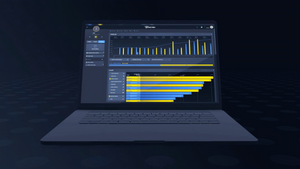 Sports Performance Tracking is excited to announce the launch of GameTraka 4. This software update is the culmination of the company's vision to provide users with simple, powerful and affordable technology.
The sporting landscape is constantly evolving and innovating with new technology and athlete monitoring tools. Both hardware and software have come a long way over the last decade. It is a natural progression that technology that is adopted early by professional sporting clubs and institutes takes time to filter down into the preceding levels. As elite teams demand flexible and powerful tools, over time so do amateur and semi-professional clubs.
"Over the last 5 years, we have been working with thousands of programs to build out this unique customer journey. Truly understanding our customers goals and combining that with the unique focus on simplicity will see GameTraka 4 become the best in class software. SPT blends flexibility with simplicity and GameTraka 4 is our evolution of that," says SPT CEO William Strange. 
Sports Performance Tracking has been learning and evolving with its client base. Over this time we have learned what our customers need and how they use the platform on a daily basis.
As a result, GameTraka 4 has seen the following improvements and additions:
Brand New Interface
Speed and Response Time Improvements
More Flexible Reporting Across Teams and Individuals
Improved Use-ability and Navigation
Refined Ability to View and Analyse Events Over Time 
Completely Overhauled and Updated Event Tagging System
Fully Responsive Across Devices
Coaches who have already had a chance to test the platform have had this to say about the new features and functionality:


"I can easily view detailed information about the work we complete in wins vs losses and share this information with my coaching staff."


"Now I am easily able to tailor my reports for both positional groups and individual athletes within my squad. The new GameTraka is more flexible whilst still being simple and intuitive to use."



GameTraka 4 is now available for current GameTraka users to experience.