GPS 101
Introducing the SPT2 Bridge: Streamlined & Automated Hub for GPS Management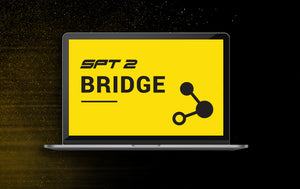 Welcome to the SPT2 Bridge, streamlining GPS and performance management.
The SPT team have reimagined and developed this key piece of the SPT software suite to provide our users with an even simpler way to upload their GPS data to the GameTraka analysis platform. All steps from event creation, performance allocations and uploading are all housed in the SPT2 Bridge.
Improved Features
Improved download and upload speeds
Sync directly with your GameTraka account
Automatic event detection
Device statistics including % of memory used
Create and tag multiple events to upload
Assign athletes to events prior to upload
Easily register and edit SPT2 devices
Event Creation
Smooth workflows and tagging systems allow users to add specific data to training sessions and matches. The SPT2 Bridge will also automatically detect the date, time and number of athletes for each event.
Athlete Assignment
Improved visuals will give users the ability to see performance duration when assigning performances to athletes. Not only will the SPT2 Bridge detect the number of GPS files related to each event, but it will also provide a clear visual of individual performance durations to aid in the correct allocation of files to specific athletes in each event.
Direct Upload
With the ability to sync directly to GameTraka, users will be able to upload all created events and assignments directly to GameTraka. The two step process has been eliminated and the SPT2 Bridge user interface guides users through each and every step of the upload process.
SPT2 Bridge will make the upload process both simple and enjoyable. Users will be able to spend less time uploading data and instead have more time exploring the data in GameTraka.
Click here to find out more about SPT GPS technology or head to the links below to learn more about the SPT2 Bridge.
Support Page and Quick Start Guide
SPT2 Bridge Walkthrough Video