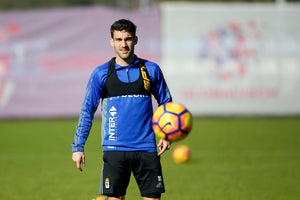 Over the past few years, SPT has grown rapidly and now has customers in over 100 countries worldwide.
With that said, we have always wanted to enter the USA market but needed to make sure the timing was right, just as as Daniel Pink has taught us in his work on 'When: The Scientific Secrets of Perfect Timing'.
The confidence to leave our headquarters in Australia and venture into the USA was a tough decision for any founder. But with trusted and capable people managing the Australian office, we were confident that the timing was right.
Why the USA?
Prior to officially entering the USA, SPT already had over 25 high schools and colleges using our products. So it was only a matter of time until we created more focus on the USA.
America is a booming population with a system ready for accurate sports performance tracking. The USA holds a 10 times larger population than Australia, with a significant high school and collegiate system.
We believe SPT's products are perfectly suited to cater for the needs of the US market. With its simple user experience, low ticket price and powerful analytics.
My trip to the USA
For 3 months, I have been working on a strategy to enter the USA market which includes a 2 month exploration that would challenge our current thoughts around the USA systems.
This included setting up meetings with some of our existing valued customers at Colleges, High Schools and Academies. As well as meeting with prospective customers to understand why they are not currently using GPS technology.
I was also able to meet with global leaders and professional teams in varying sports from Major League Soccer to the NFL in order to understand their key indicators and what level of knowledge they believe is in the US currently about sports science and training load management.
Key Appointments
This past month we hired two sales executives, Jacob Norlock and Eric Recker, and a sport scientist, Dr. Joe Eisenmann. They are passionate about sports and have great track records in their respective areas of expertise. And they also believe in our vision of striving to be the leaders in wearable sporting technology and teaching our wider communities to train with facts and analytics in mind, in the same way that the pros do.
We think this is just the start to building our USA SPT team – so stay tuned and in the meantime visit our website www.sportsperformancetracking.com and connect with us on social media via Twitter, @usa_spt, to learn more about Sports Performance Tracking.