Podcast
SPT Half Time Talk Podcast EP #5: Luke Menadue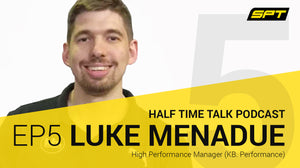 In this episode of the SPT Half Time Talk podcast, we hear from High Performance Manager, Luke Menadue.
He shares his journey into sport science and the valuable insights he has learnt about the sports industry along the way.
To learn more about the benefits of athlete monitoring technology, click here.