Blog
SPT Partner with AnalysisPro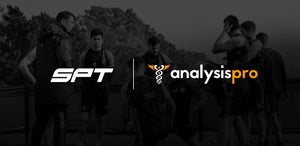 Performance analysis providers, AnalysisPro have joined Sports Performance Tracking as distributors for England, Scotland and Wales.
AnalysisPro exist to educate and enhance the performance analysis workflows utilised at the elite levels of competition, whilst empowering those from the grass roots levels up to replicate these effectively. They continually evolve and provide powerful solutions that are affordable, truly bringing analysis for all.
"SPT's powerful GPS units and comprehensive online platform matches with our aim for bringing analysis for all, by providing an effective and affordable solution for teams to replicate the workflows previously limited to only the Elite level teams, performers and budgets" explains AnalysisPro Manager, Josh Bryan. 
Having worked with Liverpool FC, The FA, Scottish Rugby, Gloucester Rugby and many more, AnalysisPro have extensive experience of video analysis in both sport and also non-sport environments. They are dedicated to providing a service where they can educate the community and ensure that everyone gets the most out of their workflows and the solutions that they provide.
Paul Rovis, General Manager at SPT, said "With years of experience in the Sports Technology industry and in excess of 500 clients, we are excited to announce AnalysisPro as the exclusive SPT distributor for England Scotland and Wales".
For more information on this partnership or you want to learn more about sports monitoring solutions, click here.