Blog
Trent Clulow leads the way with impressive GPS results for Bentleigh Greens FC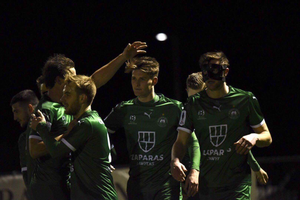 SPT clients the Bentleigh Greens marched their way through to the Round 16 of the FFA Cup after a sweet victory against Hume City. An impressive goal from Tyson Holmes deflecting the Hume City Keepers kick got the ball rolling. However, Liam Boland of Hume City struck back in the second half. After some dominant defensive displays from Trent Culow and Kieren Dover, they kept Hume City to the 1 goal and saw the match end up in a penalty shoot-out.
Bentleigh dominated the shoot-out 4-1 after some impressive keeping from Ryan Scott.
It was a tough match with both sides showing signs of fatigue towards the 90 minute mark. With howling winds and frosty conditions both teams will be proud after their performances. After such an impressive victory for the Greens came some very impressive GPS results that any footballer would be happy with. We have dissected the performances and found that winger Trent Clulow is a serious athlete!
Bentleigh Greens GPS results top 3
Distance:
Clulow – 17, 840m
Dover – 16, 564m
Liftin – 15, 978m
Top Speed:
Clulow – 27.81 km/hr
Liftin – 26.86 km/hr
Webster – 26.85 km/hr
Sprint Efforts:
Clulow – 151
Dover – 118
Liftin – 104
Zone 6 metres:
Clulow – 814m
Liftin – 677m
Dover – 672m