GPS 101
Understanding Game Demands in Team Sports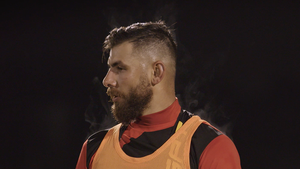 Coaches and trainers prepare athletes to compete; therefore it is vital to know the competitive demands of the sport. As performance expert Fergus Connolly has stated in his book Game Changer – what are we training, practising and preparing for? The answer: The Game! From a physical demands perspective, strength and conditioning coaches would refer to this as the needs analysis. That is, what are the (physical) 'needs' of the athlete during competition?
So, how does one determine the physical demands of a sport? Well, one could simply watch a game and make note of everything that occurs. More specifically, one could use what is called time-motion analysis (what movement happens at a specific time) to document the number of times and the duration of certain motions and movements of a player – e.g., standing, walking, jogging, running, sprinting, etc. This technique has actually been applied in a few sports. As an example, one study (Deutsch et al. 1998) in rugby found the following for backs: walking = frequency of 125 times, average distance 20 yards, total distance 1800 yards; jogging = frequency of 150 times, average distance 20 yards, total distance 2600 yards; cruising = frequency of 44 times, average distance 13 yards, total distance 590 yards; and sprinting = frequency of 14 times, average distance 23 yards, total distance 275 yards.
Of course, you can imagine how tedious, laborious, time-consuming and personnel intensive this type of method of analysis is to carry out. It was probably tedious just reading about each movement category above! Now, can you imagine documenting every move of every player on your team? And just think if you wanted to do this for games and practices!
The good news is that GPS technology can provide this type of information but more precise. GPS tracking for team sports can detail distance, speed and location of the athlete at any given time along with advanced metrics on player performance.
Several published studies have documented the physical demands of rugby, soccer, lacrosse, and American football using GPS tracking technology. In American football, former University of Michigan and current New York Giants strength and conditioning coach Aaron Wellman and colleagues monitored 33 college players during 12 regular season games (J Strength Cond Research 2016). As expected, the metrics differed by position with the total distances ranging from 3295 to 6050 yards, which included an average of about 100 accelerations, 10 sprints, and a total of 720 yards of high intensity running.
This added information goes beyond that which can be gained from the total time of the competition, number of plays, time per play, etc., and provides context to what happens during the course of a game in a much more feasible manner than time motion analysis. Plus, it can provide great insight in the design of conditioning programs and practice planning. From there, athletes can also be monitored during practice and the overall training load monitored between competitions and throughout the season.
So, what are you waiting for? With GPS Tracking technology you can quantify the game demands and better prepare and condition your athletes for when it matters – competition.
Stop Guessing and Start Measuring! Learn more about the SPT GPS athlete tracking system here.