Blog
Integrated Heart Rate Is Here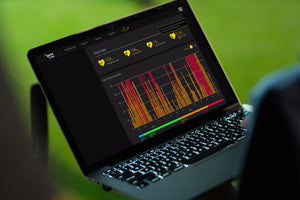 Sports Performance Tracking release Integrated Heart Rate Monitoring.
SPT is constantly evolving and always looking to develop new ways to improve its offerings for competitive athletes and teams. Part of this development is the ability to bring more than just GPS data into the GameTraka performance analysis platform.
The next step in the evolution of GameTraka is the inclusion of Heart Rate data through SPT's new Integrated Heart Rate Vest. 
At SPT, we continually see technology that is historically reserved for professional sporting teams (with extensive budgets) become more and more sought after by our client base. Amateur sporting clubs, local sports teams, schools and aspiring athletes all want access to simple and powerful data.
Heart rate monitors have been around in professional club and endurance circles for many years and only recently have we seen an increase in the need to track internal physiological load. For SPT, this is extremely exciting and we see it as an evolution in our growing customer base.
The SPT Heart Rate Vest provides an ideal non-invasive method to accurately measure physiological response and assess internal loading data provided through heart rate data. The addition of heart rate data arms coaches with even more information so that they can make even greater informed decisions.
With in-built conductive sensors which detect electrical signals from the wearers heartbeat, the SPT Heart Rate Vest removes any hardware on the sternum and locates it to a custom designed pocket next the SPT device on the back. This ensures athlete safety is at the forefront of the design. The data from the HR monitor is transmitted and stored directly to the SPT device via Bluetooth so any double-handling or two-step uploading process is removed entirely.
The underpinning concepts behind heart rate data relates to the physiological stress that the athlete is placed under during either training or competition. When monitoring the duration of time an athlete spends in specific heart rate zones, it can shed some light on the potential training benefits of that particular session. For example, if an athlete spends the majority of their time during a session in the orange zone (see below) there would be a largely aerobic training effect.
Having the insights that internal loading can give us, coaches can now set out specific objectives of both training drills and training sessions. Taking this concept one step further, GameTraka will provide coaches with a long term overview of a players overall fitness.
New Heart Rate Metrics:
Average Heart Rate: The Average Beats Per Minute recorded for the duration of the performance
Maximum Heart Rate: The maximum Beats Per Minute (BPM) recorded for the duration of the performance.
Percentage time in 'Red Zone': The total percentage of time spent at above 90% of the estimated maximum heart rate.
Efficiency Index: The relationship between external load (work rate) and internal load (heart rate).
Key feature upgrades:
Custom SPT GPS vest to house heart rate monitor on the athletes back, underneath the SPT2 device. This removes the unit from the athletes sternum, which if hit by a ball or opponent can be extremely painful and cause potential injury.
Integration of GPS data in to GameTraka.
Simple syntonisation of SPT2 devices and Heart Rate Monitors.
Click here to enquire about the NEW Integrated Heart Rate Vest.
For greater understanding into how to apply heart rate in your sporting program, download your copy of our Heart Rate and Athletic Performance ebook.